Relax
We'll treat your pets just like we do our own: With lots of love and care.
Forget the mess and hassle of keeping your pet clean. We bring our mobile dog and cat grooming services to you, with a van full of eco-friendly products and customized service plans tailored to your pet's health, history, and behavior. We are adept at grooming dogs and cats of ALL BREEDS and sizes. 
Having your dog or cat groomed provides many health benefits, like brushing your pets will help ventilate their coat. Ventilating your pet's coat removes old or damaged hair, and your pet's coat will grow healthy and strong. Grooming also ensures that your pet's skin can breathe and limits the amount of grease in their coat. Grease buildup can cause block pores, irritation, and multiple skin problems.
MOBILE DOG AND CAT GROOMING SERVICES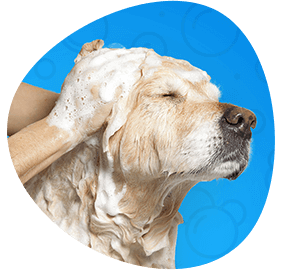 Pet Baths
Our trained and experienced mobile groomers use gentle, eco-friendly shampoos and conditioners for a healthy and soft shine, leaving behind no residue. Flea Treatment is also offered upon request with our dog and cat grooming services.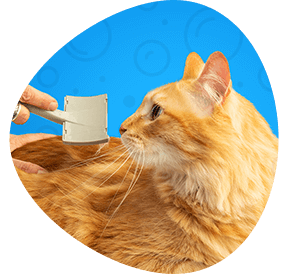 Pet Grooming
Every pet needs a spa day! We'll pamper your dog or cat, brush out any matted fur, bathing, blow-outs, all-over trims, shave, nail trimming, and ear cleaning — whatever you need!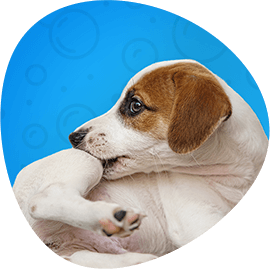 Pup GLOW-UP!
Restore the natural softness and brilliant shine of your animal's coat with the power of Pure Oxygen Ultra Shampoo. A non-toxic, environmentally safe, and veterinarian-recommended way to clean and deodorize your pets. Used in animal shelters and by groomers across the U.S. on both dogs and cats, this animal shampoo converts to oxygen and water vapor, leaving no residue, and is gentle on your animal's skin. Unlike traditional pet shampoos that can contain perfumes, Pure Oxygen Ultra Shampoo contains no added fragrances that can cause potential allergic reactions.